PRODUCTHEAD: Product management in charities
PRODUCTHEAD is a regular newsletter of product management goodness,
curated by Jock Busuttil.
karma product
---
tl;dr
Charities' strategy should focus on the future, not the annual planning cycle
Break the habit of surveys and focus groups with user interviews
The COVID-19 pandemic has accelerated growth in digital fundraising
Commodity services free teams from reactive and defensive development patterns  to truly innovate
---
a favour: please share this with other product people
every PRODUCTHEAD edition is online for you to refer back to
hello
This financial year, Product People has supported six different charities by donating 25% of all our coaching fees. You can see a list of all the charities we've supported in this way over the years, and we'd love it if you'd consider donating also.
There's always plenty of content describing the challenges of product management in companies. And over the last ten years, the work of government digital organisations across the world has illustrated how product management works in the public sector when the usual commercial drivers are not present.
What doesn't get as much air-time is how charities (the third sector) have been handling the accelerating shift towards digital services for their fundraising work. So this week I've gathered some great content that will help to highlight the similarities and differences of product management in charities.
One of my first projects with Product People was working with the Nike Foundation to research and develop a service to compare data visually on a map for their Girl Effect initiative. The goal was to make it easier for charities, overseas development organisations and governments to see how they were collectively helping, educating and empowering adolescent girls in Rwanda.
It was a tremendously challenging project, for all sorts of reasons. And while we delivered a product that did what we set out to achieve, I also learned several valuable lessons the hard way. I'll publish a longer article on I Manage Products soon to explore in more detail what I learned from my mistakes. You can subscribe if you don't want to miss it when it's published.
Speak to you soon,
Jock
P.S. Special offer this week: there's 20% off passes to this year's Product-Led Festival for PRODUCTHEAD subscribers — take a look below.
---
---
what to think about this week
Charities are starting to innovate digitally. Innovation teams are spluttering into life, and some charities are building new digital products and services that will reach new audiences, create new potential income streams and increase their impact. But it's slow, hard going. Why is this?
Flexible working needs more flexible procurement
[OLLY WILLANS / CHARITYCOMMS]
Discovery is what every charity needs to go through on any new digital project.
This blog shares what these 22 charities have been learning. We hope it will help other charities get ready for their own Discovery process. Especially the next wave of 18, and those who come after.
[CAST]
---
Whether you're new to product management or have been a product manager for years, a coaching session can help you to step up your career.
We've coached people wanting to get into product management, product people with nobody in their organisation to manage them, and experienced product managers preparing to apply for a promotion.
We can help you prepare for your product manager interview, including mock interviews.
---
"Jock has been instrumental in my personal growth as a product leader but also as a person."

Ludovic Lacay
Co-founder & Chief Product Officer, Napo
---
A proportion of the fees from every coaching session is donated to charity. Just reply to this email if you're interested in finding out more.
---
We held another fascinating discussion with some of the charity sector's top leaders in digital. Here's the biggest opportunities and challenges they're seeing at the moment.
A new corporate culture and an accelerated shift to digital
[JAMES GADSBY PEET/ WILLIAM JOSEPH]
Moving the majority of our user-facing tech to serverless has led to some incredible cost savings, but that's not where the real business value has been unlocked for us.
[CAROLINE RENNIE / COMIC RELIEF]
recent posts
Recently people all seem to be encountering the same problem. Their engineering teams are choosing to work on projects that make them look busy, but which don't actually move things forward. What they're usually working on is a convoluted — and arguably doomed — attempt to replatform a legacy 'cash cow' product.
A strong signal to discover the replacement product
[I MANAGE PRODUCTS]
A recent tweet by John Cutler provoked some interesting reactions. It got me thinking about whether there are unifying principles of product management that apply in all contexts.
[I MANAGE PRODUCTS]
When companies set out to improve a service or redesign a product, the results can sometimes be underwhelming. Instead of delivering service transformation, the team recommends only minor efficiency tweaks. If this has been happening to you, there can be many underlying causes. I've identified a few common problems and what you can you do about them.
Change means doing things differently, not just a rebrand
[I MANAGE PRODUCTS]
upcoming talks and events
19th-21st October 2021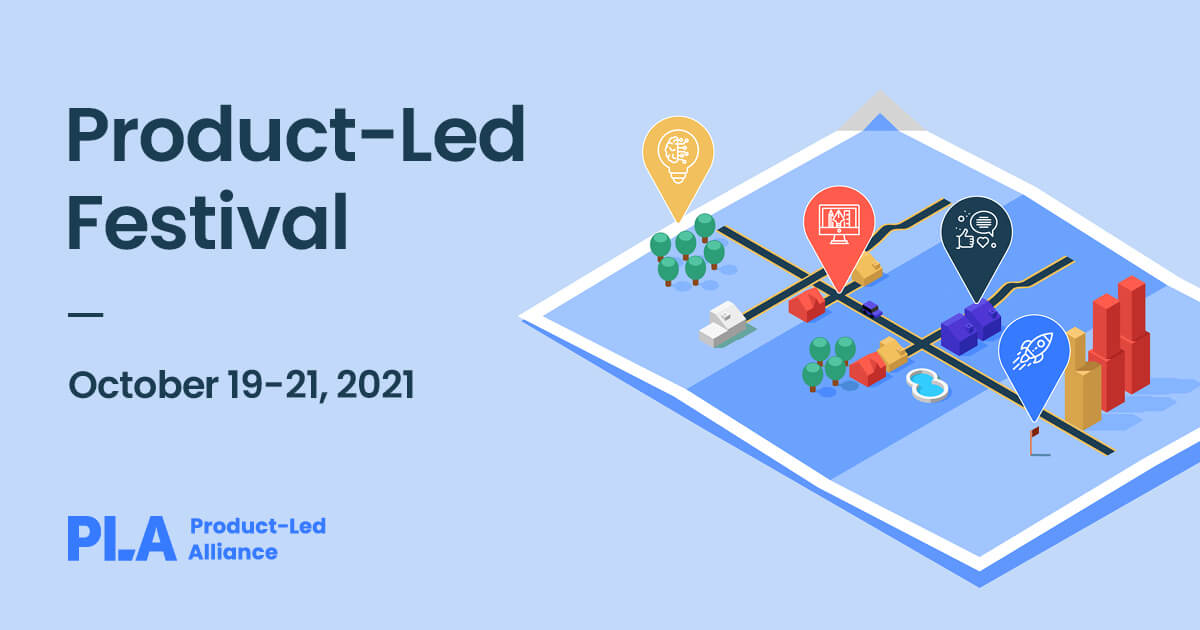 The Product-Led Festival is returning to the virtual stage on October 19-21. 🎪
3 days. 5 stages. 30+ product giants.💥
Headliners include:
🎙️ Facebook – Director, Product Management
🎙️ Walmart – Principal Product Manager
🎙️ Amazon – Senior Product Manager
🎙️ Comcast Business – Product Owner
🎙️ Cisco Systems – Vice President, Products, Emerging Technologies & Incubation
🎙️ Typeform – Director, Product Management
🎙️ Gainsight – Founder & CTO
…plus many more to come.
PRODUCTHEAD subscribers get 20% off an Access All Areas pass, just use PROD20 at checkout. 💸
Book me to speak
I've spoken at various product management and technology conferences around the world. I share ideas primarily on the topic of product management, and this tends to overlap with agile and ethical product development, digital transformation, and fostering healthy product cultures and communities.
---
"Day 2 saw an impressive presentation by Jock Busuttil on user testing. He asked the attendees to lend each other a smartphone and take a picture. What a turmoil that caused ;-) "

Walter Schärer
Marketing & Business Development Director, BlueGlass Interactive
---
If you'd like to book me to speak at your event, please get in touch.
can we help you?
Product People is a product management services company. We can help you through consultancy, training and coaching. Just contact us if you need our help!
Helping people build better products, more successfully, since 2012.
PRODUCTHEAD is a newsletter for product people of all varieties, and is lovingly crafted from your kind donations.